1. The Cincinnati Bengals.
Welcome to 0-5, Cincinnati. Population: you. As reader ak dave pointed out in a recent comment, there's been a spectacular amount of pure uncut suckitude in the NFL thus far this season, be it refereeing blunders, colossal blown leads, O-line meltdowns, shoddy quarterbacking... the list goes on. Mired in ineptitude as the league is, though, I think we can all agree that special recognition is owed to the very first team to attain an 0-5 record.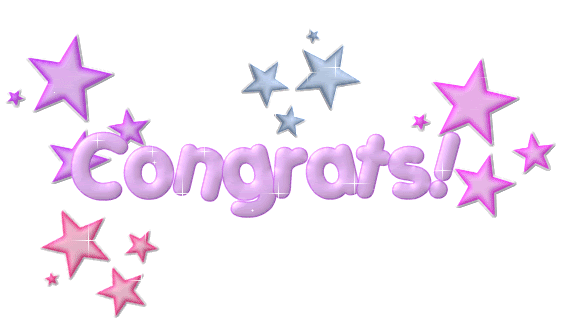 Just how terrible is this team? This is a team, after all, that outscored the mighty Cowboys offense for 3 consecutive quarters on Sunday. They've got TJ Houshyadaddy averaging over 10 yards a reception as well as a healthy Chris Perry. They've got a consistent and very hard-working quarterback in Carson Palmer. They've got a coach that, despite his struggles this season, has worked well with the team in the past and took them to their only playoffs appearance since 1991.
The secret, I think, to the Bengals' baffling ineptitude is summarized rather neatly by the return this week of wide receiver Chris Henry from a 4-game suspension for misconduct. Henry, a troubled and perpetually sneering young man, was released last April following his 6th (!) arrest, then re-signed during this year's preseason in a lame and utterly transparent panic move. What's more, coach Marvin Lewis had made it perfectly clear that he wanted nothing to do with Henry, saying, "I don't think it would be productive for our football team." Desite Lewis' objections, team owner Mike Brown -- who had also spoken out previously against Henry -- completely caved to expediency and signed Henry (even while aware that Henry would need to sit out the first 4 games). That says it all: lack of unilateralism between coaching and the front office as well as a pathetic and borderline pathological team dependence on a bevy of highly unstable players. Chris Henry is just one example of the latter. We're all familiar with the absurd antics of Chad
Johnson
Ocho Cinco
Johnson, goddamn it, as well as Cedric Benson's history with the law. Just this week, another Bengals player came under scrutiny as linebacker Darryl Blackstock tested positive for performance-enhancing substances and will now face suspension. There are many coaches and executives -- Jerry Jones and Bill Belichick being two of the more notable examples -- who are known for their willingness to give players second chances at rebuilding their careers. The Bengals, though, are not so much sponsors as they are enablers, betraying a disturbing readiness to tolerate both self-aggrandizing and self-destructive behavior in their more talented players in the name of keeping their team competitive. Well, Cincy, in case the standings didn't tip you off: you ain't competitive. You're a hot mess. You're Britney Spears on a bacon-and-Percoset bender. This clubhouse is clearly imploding in a fiery miasma of bad chemistry. Whether or not the Bengals do eke out a few wins this season, the point is that they don't deserve to. They're a devastatingly unstable team that grows less promising by the day.
And yet, as I said, they do have talent. And that almost makes it worse, you know? Your NFC-worst Lions are a straight-up badly-assembled team; one of those post-houseparty let's-use-up-all-the-booze-we-have mixed drinks where you keep adding terrible crap like cheap amaretto and banana schnapps in and nothing will make it taste good because the key elements simply aren't there. The Bengals, though, are awful in a far more pernicious way. They're actually chock-full of impressive talent that's being totally squandered within a system that can't and won't function together as a cohesive unit.
2. The Houston Texans.
My god I just made myself so depressed. On to the Texans: the zany comic foil to the tragically doomed Bengals!
Their season-opening whomping at the hands of the Steelers (remember that game?) proved to be largely indicative of what the season would hold for the hapless Texans. Despite two almost-wins against the Jaguars and the Colts, the Texans have sunk to 0-4 and look largely uninterested in doing anything resembling "holding onto a lead" or "scoring on key drives" or "winning a football game." Maybe they all just got Wiis or something and are too distracted by thoughts of getting home to play Wario Land to focus on the game at hand? Or, wait, I know: maybe their defense is just really terrible. Yeah, that's it. In other news, Matt Schaub could definitely have outplayed Peyton Manning on Sunday.
3. The Kansas City Chiefs.
Really, there are so many teams vying for the 2nd and 3rd slots in these rankings that I almost hate to have to rank them. Don't worry, guys: you're all losers to me! A special Bronx cheer, though, to Kansas City, who was shut out by the Carolina Panthers just one week after a remarkable upset victory over Denver. Just so we've got things in perspective, the Chiefs currently have the 30th-ranked passing game and the 29th-ranked rushing game in the league. Oh, and their defense is ranked a depressing 30th in yards allowed. Yeah, this team's going nowhere fast. Don't worry, Chiefs! Brodie Croyle will be back to save you this week -- yes, that's Brodie Croyle of the 66.1 career passer rating. Kind of like if you went to your doctor and found out that the only available cure for your cancer is tuberculosis. GAHH WHY IS THE AFC SO DEPRESSING?!
4. The Cleveland Browns.
Thank the bye week, Brownies, for your slide from the Top Three Terrible Teams this week. Did that bye week make you forget your tribulations? Lull you into a sense of complacency? Perhaps even cultivate within you a tiny, warm little feeling that things might be looking up after that win in week 4? In that case, then, allow me to take a blunt, heavy object to the fragile optimism you've nurtured this past week. You are just the absolute worst, Cleveland. You're only averaging
11.5 points per game
. You're dead last in the league in passing (yes, behind the Ramslionsbengalschiefseveryterribleteamyoucanpossiblythinkof) thanks to your quarterback apparently experiencing some kind of massive passing-related amnesia. That win? It was against the Bengals. The goddamn Bengals. Without Carson Palmer. That win was about as meaningful and significant as Carmen Electra's marriage vows. Seriously, who in the name of all that's zesty and tomato-based thought Browns/Giants would be a worthwhile Monday night matchup for this week? I might as well just watch a few YouTube clips of lions bringing down abandoned baby wildebeest and call it a night.
5. The San Diego Chargers.
In perhaps the most upsetting manifestation of the nation's current economic turmoil, the Chargers' stock is plummeting faster than a banker out a 54th-story window as LT continues to shut down and the vaunted SD defense looks more and more inept each week. You could just pile on the economic analogies here all day: the low returns on dangerously speculative investment, the lack of defensive planning, the wasted assets... bottom line is that the way these Chargers have been playing is about 3 pennies and a nickel short of making not a whole lot of sense. Upcoming clashes with New England, Buffalo, and New Orleans will either give the Chargers a chance to redeem themselves or prove what we've all been starting to suspect: that the Chargers are a colossally overrated team of lamewads and creampuffs.
6. The Oakland Raiders.
Like the Browns, the Raiders are enjoying a deflated Powerless Ranking thanks to their bye week. The
NFL.com Raiders profile
urges me to "stay current with the team as new coach Tom Cable brings back the greatness of the Raiders." Sorry, Oakland, but I'm afraid I must decline. As freak-nasty-awesome-footrub-by-a-roaring-fire-while-drinking-hot-cider-amazing as
your running game
Darren McFadden may be, no team quarterbacked by JaMarcus Russell is going anywhere fast. The good news? Al Davis is up for a Nobel Prize this year for his work in discovering new and unthinkable levels of cray-cray.
7. The Jacksonville Jaguars.
Yeah. Despite an exciting victory over the Colts in Week 3, these Jags are just as mediocre as they come. The only thing they rank even slightly above average on is defense against the rush. I cannot in recent years recall a team that appeared more determined to finish the season
exactly
8-8. It's impressive, really.
8. The Miami Dolphins.
Just a few weeks after
topping the Powerless Rankings
, the Dolphins are making a strong case for inching their way down (up?) towards the less craptacular end of the Powerless spectrum. Startling -- nay, downright astounding -- wins over New England and San Diego have certainly caused many football fans to reexamine their thoughts about this team, whose top-10 defense is looking more and more effective by the week. Now, a 2-2 record doesn't buy you any leniency on this blog. This is still the team that dropped to both the Jets and Cardinals in the opening weeks of this season. In fact, the dead middle of these rankings feels like the appropriate place for the Dolphins, who've redeemed themselves from being laughingstocks but have yet to establish themselves as, like, a winning team. So there you go.
9. The Indianapolis Colts.
So long as we're on the subject of 2-2 teams that don't deserve clemency, anyway. Oh sure, the Colts won this week. By 4 points. At the last minute.
Against the Texans.
But hey: don't take my word for it. Ask any Colts fan -- my partner in crime on this fine website included -- if the game this weekend felt like a victory, or if it felt like 3 hours of what-the-hell-man followed by a last-minute reprieve thanks to some well-timed Rosenfuckups. The Colts' defense remains as inept against the rushing game as their offense does at, well, the rushing game: yes, your 2008 Colts are ranked DEAD LAST in the league at both running the ball and stopping the run. Blech. BLECH!
10. The Baltimore Ravens.
After getting off to an impressive 2-0 start, the Ravens have slid right back into mediocrity following losses to Pittsburgh and Tennessee. Keep in mind, though, that those two teams are currently ranked top in the conference, and that the Ravens are being led by a very talented but very inexperienced rookie quarterback. No, I'm not going to wax all poetic about a team that's got a highly inconsistent passing game and a rushing game that still rests largely on the tubby shoulders of Willis McGahee -- but I will remind you that the Ravens are leading the league in nearly every defensive category. After watching teams like the Broncos and Chargers crash and burn thanks to hopeless defensive deficiencies already this season, there's something to be said for, like
having
defense, right? I guess it's not the end of the world to only be scoring an average of 18.8 points per game if you're only allowing 14 points per game.
11. The New York Jets.
This was a tricky one... like the Ravens, the Jets are a team that's suffered two tough losses while also earning two wins that seemed to hint at greater things to come. Ultimately, the Jets earn the much-coveted label of Marginally Less Lame Than The Ravens thanks largely to the fact that the Jets have a nice, cushy schedule this year (up next: the Bengals and the Raiders!) that should afford them plenty of opportunities to continue making fools of those who doubted Brett Favre's ability to keep playing the game. Rock on, Jets! You may want to do something about your defense, though.
12. The Buffalo Bills.
Aw, but we were having so much fun! The Bills' bubble finally burst (bummer!) this weekend thanks to a thorough trouncing by Grandaddy Warner and the Cardinals. What's worse, Trent Edwards suffered a serious concussion that's left his status uncertain as the Bills head into their bye week. Sure, it's been fun watching the Bills win 4 games in a row to kick off the season, but let's not forget what we know:
Regression to the mean, baby. A team that's firmly middle-of-the-pack in every primary category is not a winning team. I know, I know. There's no tooth fairy, either. It's a cold, brutal reality we live in.
13. The New England Patriots.
Go on, call me a homer. We're 3-1 despite the loss of our totally awesome mega-superstar of a quarterback. Like the Bills, the Patriots have yet to establish themselves as a powerhouse in any category, but remain a strong team as they face the Chargers this weekend. The surest sign that the Patriots may not be as doomed as their Week 3 loss to Miami suggested was Randy Moss' performance this past weekend: despite no longer being able to catch from Tom Brady, Moss exploded for a 111-yard effort that included a near-miraculous 66-yard touchdown pass. It'll be ok, Moss fantasy owners. Put down the cyanide pills. Shh. It'll be ok.
14. The Pittsburgh Steelers.
The Steelers are still all over the place this year, alternately delighting and disappointing. Still, they've fought their way to a division-best 4-1 record thanks to a monster defense that's held opponents to just 15.8 points per game. It'll be an uphill battle for these Steelers as they continue to battle injuries, but don't write them off yet. Believe me, when it's time to write them off, I'll be the first one in line. Or, like, holding a pen, or whatever.
15. The Denver Broncos.
Well, shoot! It seems the Broncos did, in fact, have a defense hiding in their locker room all along. Following an embarrassing loss at the hands of the worse-than-awful Kansas City Chiefs, the Broncos put their pass rush to work against the Bucs this weekend and demonstrated emphatically that they are Not To Be Messed With. A good thing, too. I was getting ready to demand the immediate cessation of all AFC West play followed by the forced disbanding of all teams contained therein.
16. The Tennessee Titans.
Let's put it this way:
Labels: AFC, Powerless rankings, using Disney movies to explain football