-1. The Cincinnati Bengals.
In
last week's Powerless Rankings
, I noted that the Lions are so terrible that they actually defy the assignation of rankings, and transcend any and all attempts to quantify their bawfulness. Thus, I assigned them the ranking of Zero: the total absence of value in contrast to which all value is defined. If that's the case, though, then the Bengals are honestly pushing these rankings into negative territory. With the league's worst record at 0-7 (thank you, early Lions bye week), the Bengals are being outstripped by their opponents in every category imaginable. They've only earned 104 first downs to opponents' 137. They've given up
more than twice as many rushing yards as they've gained
. The defense, even while running surprisingly effective receiver coverage, has only managed 5 sacks while this porous O-line has given up 26 -- nearly 4 sacks per game. There is not a single category in which these Bengals -- hell, even the Lions have a perfect field goal record! -- are delivering anything other than 100% pure suck. There's a very real chance, mind you, that the Bengals might actually earn their first win this weekend when they take on the Texans. Until then, though, I am officially assigning these Bungles the ranking of -1: less than even the total absence of positive value.
1. The Kansas City Chiefs.
It's appropriate, I suppose, that the Chiefs can now be ranked #1 on these Powerless Rankings. Elementary arithmetic teaches us that, if Bengals = -1 and Chiefs = 1, then Bengals + Chiefs = 0. And I think we can all agree that these two teams are worth a whole lot of nothing. With Larry Johnson out for being a mean dipshit (an all-too-common affliction in the NFL), the Chiefs' offense has slid to dead last in the league, averaging just 12.5 points per game. Moreover, Brodie Croyle's now out for the season and Damon Huard is struggling with some kind of hand injury (undoubtedly carpal tunnel syndrome from frantically clicking "refresh" over and over again on his Gmail inbox to see if any employers have responded to his JobFox resume posting), which means -- you guessed it! -- it's time for the Tyler Thigpen Train of Terrible to come rolling back into town. All aboard!
2. The Cleveland Browns.
The good news, Clevesters? You're not the worst team in Ohio. The bad news? You're still the Browns -- oh, and your entire locker room is infected with staphylococcus.
Frankly, though, I'm all in favor of Kellen Winslow's suspension -- provided he can use his bye week to schedule a cage match with Joey Porter. I'd so much rather watch those two muscleheads slug it out than watch either the Browns or the Dolphins play football that it's not even funny. Actually, yeah, it's kind of funny. Haha!
3. The Oakland Raiders.
Blech. I do not like anything about this team. I don't even want to write about them, really. Can I write about something else? Teacher?
4. The Miami Dolphins.
Don't rush out and buy those Dolphin-themed party favors just yet, kids. Two losses in a row -- to the Texans and the Ravens, no less -- do not bode well for the Ronnie Brown Comeback Tour. It's worth pointing out, mind you, that Chad Pennington's thrown for almost 1,400 yards and is averaging a TD per game with a 68.6% completion rate. It's even more worth pointing out that, while Miami's offense is averaging 20 points an outing, Miami's defense is letting up an average of 21.7 points per game. Ya dig?
5. The San Diego Chargers.
Bob's your uncle, guv'nah! These Chargers are riding the lorry to the wastebin faster than yesterday's kippers, and LaDainian Tomlinson's a silly git with a bunion in his bootie. The Bolts have nipped across the pond to have a butcher's at Parliament and play a spot of footie against the Papists from New Orleans this weekend, and will hopefully be back soon because I think I just used up all my Cockney dialect in those 3 sentences.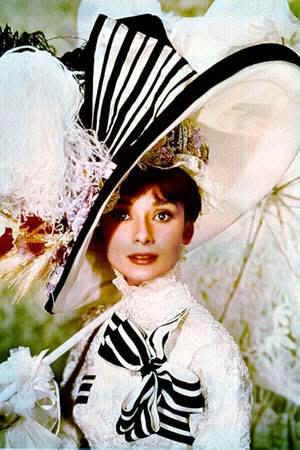 6. The Houston Texans.
The more I look at Houston's offense, the more I think that perhaps I -- and many others -- wrote them off too hastily at the outset of this season. They've got Andre Johnson averaging over 100 yards receiving per game, Steve Slaton putting up more-than-respectable numbers even as Ahman Green returns to the lineup, Matt Schaub with 7 TDs on the season... those are the makings of a perfectly competent offense, you know? But then I look at their defensive stats, and I die a little inside.
7. The Baltimore Ravens.
And the Ravens, never flitting, still are sitting, still are sitting,
With an even 3-3 record in the AFConference North...
8. The Indianapolis Colts.
My esteemed co-editor is rather fond of the mantra, "They are who we thought they were" (e.g. the Chiefs following up a surprise upset of the Broncos by letting the Panthers shut them out 34-0). I'm not sure how this applies here, since, like, I kind of thought the Colts were going to be, you know, good and stuff this season. So I guess their decisive win over the Ravens would make them who I thought they were. But, as it turns out, that game was more an aberration than a return to form... the Colts went right back to losing when they dropped to the Packers this weekend. So, they're not who I thought they were, or they're who I should have thought they were but didn't, or they're who I thought they weren't, or they're who I thought they were when they weren't... ack! Let's put it this way: if LenDale White and Chris Johnson exemplify the Smash-and-Dash running game, these Colts exemplify the Bail (Joseph Addai sitting out a game as rookie Mike Hart taps out for the season) and Fail (Dominic Rhodes... 'nuff said) game.
9. The Denver Broncos.
PWNED!!1!!!1!!!!!! With lights-out cornerback Champ Bailey out for 4-6 weeks with a pubic injury of sorts, things are going from bad to worse for this Denver team. They have a few more wins in them, sure; hell, if the Raiderschargerschiefs have anything to say about it, they'll still walk away with the AFC West. Monday night's embarrassment at the hands of the Matt Cassel All-Stars, though, proved what we were all starting to suspect: these Broncos have all the staying power of a snowman in a sauna. So they are who we thought they were once we realized they weren't who we thought they were. Maybe they should change their name to the Pwnies.
10. The New York Jets.
Oakland tried so hard to hand Sunday's game to the Jets, and they just weren't biting. Maybe they figured out the fundamental rule of sports victories that most of us learned back in middle school basketball: if you win, you get taken out for pizza, which is definitely tasty... but if you lose, you get taken out for ice cream. Which is way better. Anyway, the Jets, like the Broncos, are certainly due for a few more wins this season, and their defense is steadily improving with each week. That said, eh, they're the Jets. Who wants ice cream??
They're called jimmies, dammit.
11. The Jacksonville Jaguars.
Boooooooring. Next!
12. The New England Patriots.
I don't know whether these are the real Patriots or a gruesome, Pet Sematary-type version of them that
seems
like the real thing but is ultimately evil and bent on destroying us all. And, frankly, I don't care. WOOOO GO ZOMBIE PATRIOTS!
13. The Buffalo Bills.
Trent. Freaking. Edwards. Through 6 games, this young man has a completion rate of nearly 70% with an average of over 200 passing yards per game and just 2 interceptions -- good for a 98.8 passer rating and a 5-1 record. Just this past weekend against San Diego, he completed 25 of 30 attempts en route to a 23-14 victory. As tough as it may be to believe in the Bills, Edwards' level-headedness in the pocket, tremendous vision on the field, and clean play execution are awfully reminiscent of another handsome young AFC East quarterback who led his team to an unexpected season and a near-miraculous Superbowl victory just a few years back. Are the Bills for real? Shit, kid, I don't know. The Rams just won two games in a row. Anything's possible. Here's the point: for now, the difference between the Bills and a team like, say, the Chiefs is so big it might as well be infinite. Rock on, Trent Edwards.
14. The Pittsburgh Steelers.
Sakes alive! No one -- like, NO one -- is getting past this Pittsburgh defense. Not even Byron Leftwich's mom with a plate full of fresh-baked chocolate chip cookies. First in the league against the pass and second against the rush... fewest points total yards allowed... holding opponents to under 15 points per game on average? Add to that the arrival of lanky WR rookie Limas Sweed and an unexpectedly brilliant performance from Mewelde Moore in Willie Parker's absence, and you've got a tasty football concoction of awesome that could be a force to reckon with in the playoffs.
15. The Tennessee Titans.
The inevitable Bible Belt Bowl(TM) looms closer and closer with each passing week. Your undefeated Tennessee Titans, ladies and gents. A shut-down defense that's holding opponents to just 11 points per game, consistent play from Kerry Collins (who's only thrown 3 picks on the season), the fearsome running duo of Chris Johnson (549 yards on 103 carries) and LenDale White (TDs 8, boxes of Twinkies consumed immediately following each game 15)... there are so many reasons why these Titans are as good as they are. Moreover, with upcoming games against Indy (worst run defense in the league, whom LenDale White has been known to mow down like so many meatball subs) and Green Bay (defense suffering from mysterious polio-like epidemic), it looks like these Titans could be wearing that tantalizing "undefeated" label for some time.
I hear they asked him if he would consider endorsing NutriSystem, and he responded by devouring Dan Marino whole.
Labels: AFC, I could make LenDale White fat jokes all day but I still love him, Powerless rankings, sad tiger makes me so sad