Carolina Panthers over New Orleans Saints.
This NFC South tilt between the 4-2 Panthers and the 3-3 Saints is bound to be one of the top games you'll see this weekend. This is an interesting pairing given that these teams are sort of each other's inverses: the Panthers are monsters on defense with a decent offense, while the Saints are competent on defense with a sizzling-hot attack. Ultimately, though, I think the Panthers' pass rush and air-tight coverage will carry the day in this one.
Basketbawful says:
The FutureMrs has a crush on the Panthers. I have one on
Drew Brees and his sexy mole
. So I'll have to go with the Saints.
Minnesota Vikings over Chicago Bears.
The Clash of the 3-3 Titans! The Ferocious Battle For NFC North Supremacy! Orton vs. Frerotte!
...
OK, so not a whole lot of compelling story lines surrounding this one (unless you happen to be emotionally invested in either of these teams, in which case I'm terribly sorry for you). Here's the big one: Adrian Peterson vs. Matt Forte. There's no question that Peterson's the more efficient running back: he's got approximately the same number of carries as Forte (129 vs. Forte's 127), but has over 100 yards more than the Bears' rookie (563 vs. 459). These teams are so similar in so many other ways that I honestly think it's going to come down to the difference between your top back averaging 4.4 yards a carry rather than 3.6 yards a carry. Overly simplified? Perhaps. But I like the Vikings.
Basketbawful says:
Well, I've successfully predicted each of the Bears' collapses this season. Boo-yah for yours truly. But something occurred to me today: Maybe I'M the problem. Maybe I just gotta believe in my team. Plus, as amazing as Peterson is, the Bears have one of the best run D's in the league: They currently rank fifth in the NFL against the run, allowing only 74.3 yards per game. So in all likelihood, that means Gus Frerotte is going to have to beat them with his arm. And as a Bears fan, I feel pretty good about that.
New York Giants over San Francisco 49ers.
I don't feel like I need to explain this one.... but, for those of you who demand "statistics" and "logic" and "reasons" for these picks, here's a doozy for you: The Giants defense -- even without Strahan and Umenyiora -- has 15 sacks on the season...an average of 3 sacks per game. Meanwhile, P.J. O'Hanrahan or whatever his name is on the 'Niners has been sacked
23 freaking times
. There. That enough of a reason for ya?
Basketbawful says:
This is about the time when I'd normally say something like, "They're gonna have to carry what's left of J.T. O'Sullivan off the field IN A SACK." But that would be silly. I doubt there'll be enough of his left to fill a thimble. And that's gonna be a GIANT problem for the Niners. Sorry. Probably should have stopped at least a couple sentences ago.
Dallas Cowboys over St. Louis Rams.
...
Basketbawful says:
Apparently, the FutureMrs felt that the outcome of this game was so obvious, there was no need for commentary. And while she's probably right about that, I just have to say a few things. Like, what the hell is Tony Romo thinking? "I must play! My team needs me...AGAINST THE RAMS!" I figured this had something to do with Romo's desire to be Brett Favre: Part II, and I was right.
It appears Favre talked him into playing
. Which is a pretty brilliant move by Brett if you think about it. I mean, if the Jets and Cowboys both manage to make it to the Super Bowl, Romo having a mangled finger on his throwing hand would sure help New York's chances.
Houston Texans over Detroit Lions.
Gah! It's like choosing between having my foot stepped on repeatedly or having to wait in line at the Registry of Motor Vehicles. One is painful, one is annoying, and frankly I'd rather have neither and be done with it. It's actually too bad, I think, that Sage Rosenfels won't be starting for the Texans...the spectacular smorgasboard of suck (super!) of a Rosenfumble/Orloverthegoallinesky matchup would surely be an amusing watch. As is, though, we'll just be treated to Matt Schaub pulling out an uninspired victory over a failtacular Detroit team. Zzzzzzzzzzzz.
Basketbawful says:
At this point, the Lions' only real hope for victory would be for a worm hole to spontaneously open up and suck them into some bizarre alternate universe where everybody sucks at football worse than they do. Which would strain credulity even for science fiction.
Washington Redskins over Cleveland Browns.
I don't care what you think you saw on Monday Night Football. The Redskins? A surprisingly strong team that's consistent on offense and competent on defense The Browns? Still very very bad. It's worth pointing out, by the way, that in St. Louis' win over the 'Skins last week, the top players were Jason Campbell (passing), Antwaan Randle El (receiving), and Clinton Portis (rushing). All Washington players. Don't write these Redskins off... and, even if you do, DON'T pick the Browns over them. That's just plain silly.
Basketbawful says:
Hm. I sense a "They are who we thought they were!" vibe coming from the direction of Cleveland...
Tampa Bay Buccaneers over Seattle Seahawks.
Yarrr, mateys! These Buccaneers shall scuttle these scurvy Seabirds. Avast! Ye landlubbers may swear on it. Yarrr!
Basketbawful says:
That furious outburst of panting and moaning you just heard was the simultaneous orgasm of every fantasy football team owner who has the Tampa Bay defense and/or Earnest Graham on their roster.
futuremrsrickankiel's Week 4 Record:
4-10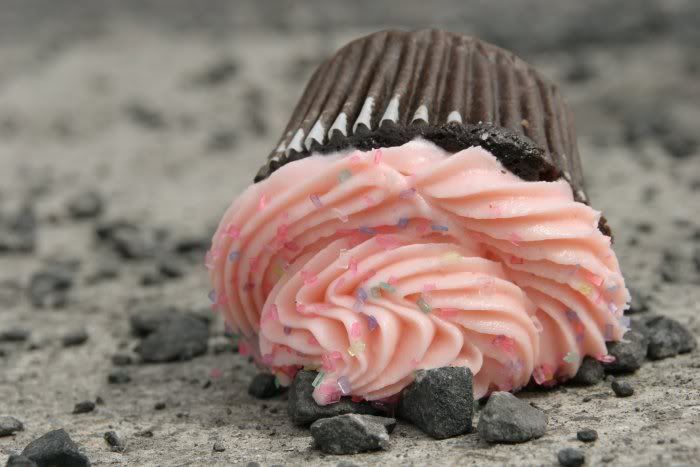 Season record:
28-28. I AM THE NFC NORTH OF FOOTBALL PICKS.
Labels: Basketbawful versus futuremrsrickankiel, my picks are terrible, Weekly picks